Once you are done installing the Scholarship Essay Contest Plugin, the next step is to active your plugin to have access to all of its features.
To activate your plugin, go to Settings > Scholarship Essay Contest: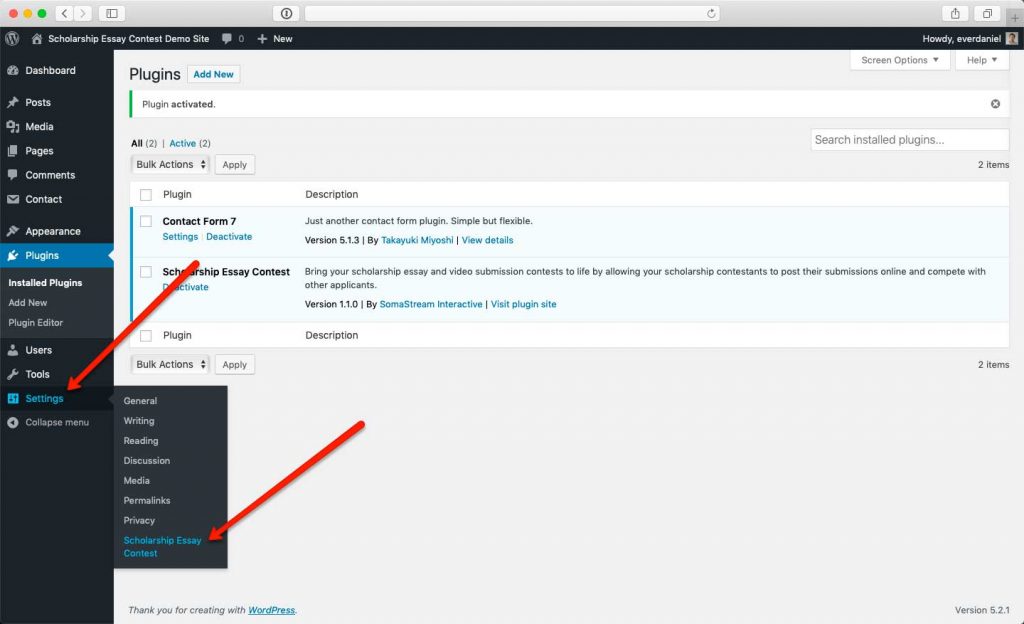 On the Scholarship Essay Contest administration page, you will see a form where you can enter your License Key: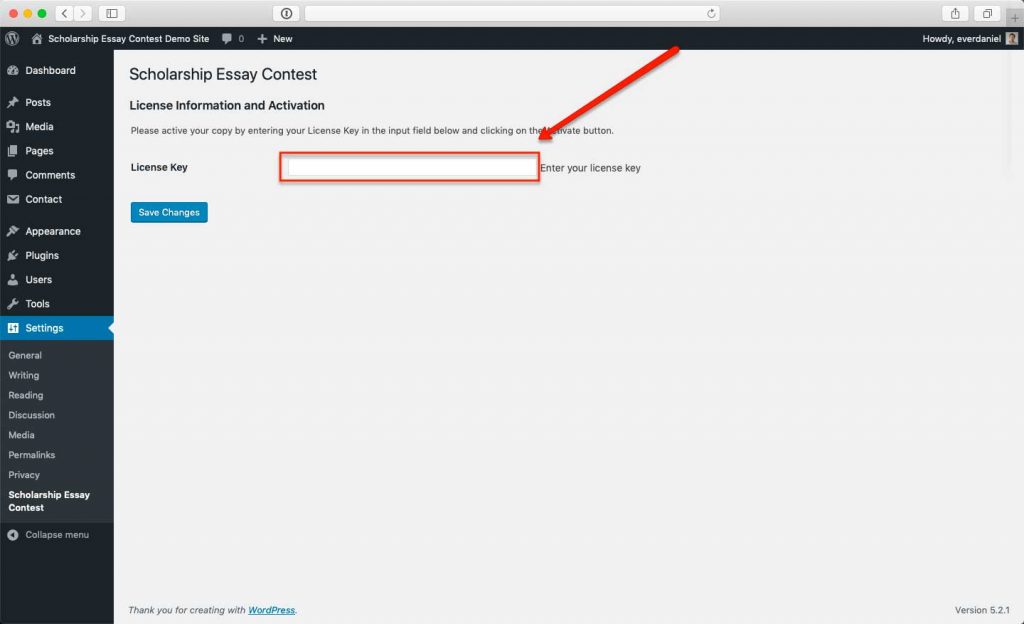 Proceed to enter your License Key and click on the "Save Changes" button. A License Key is sent to you via email as soon as you Purchase the Plugin from our store.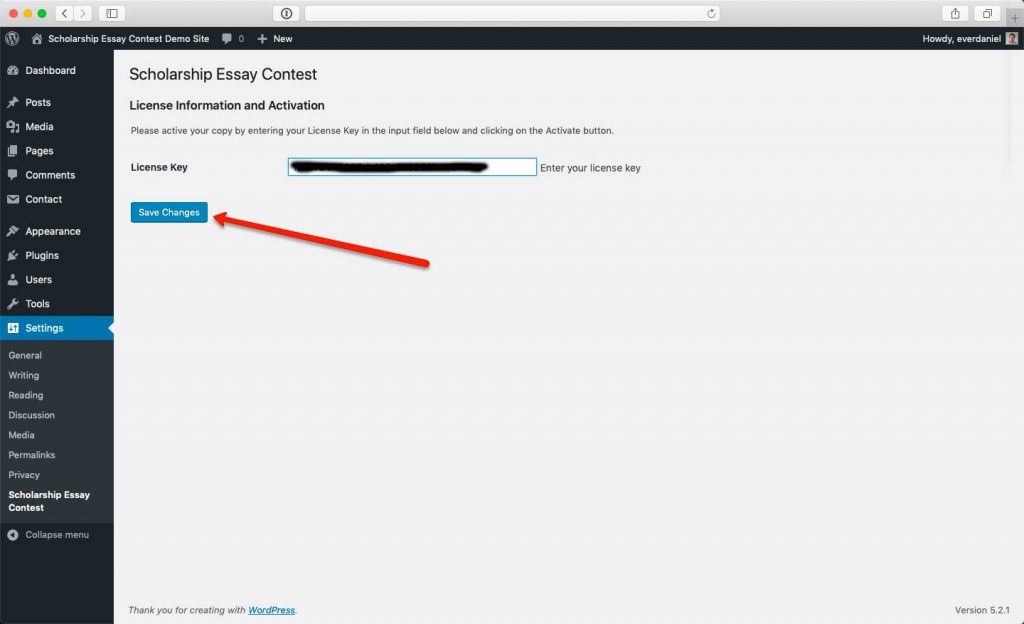 Once your License Key is saved you are now ready to Activate it, you can do this by clicking the "Active License" button.
IMPORTANT!
Please note that once your License Key is activated, the site on which you activate it will be tied to your License Key. If you wish to use your License Key on a separate WordPress site, you will have to de-activate your License and then Activate it on the new site.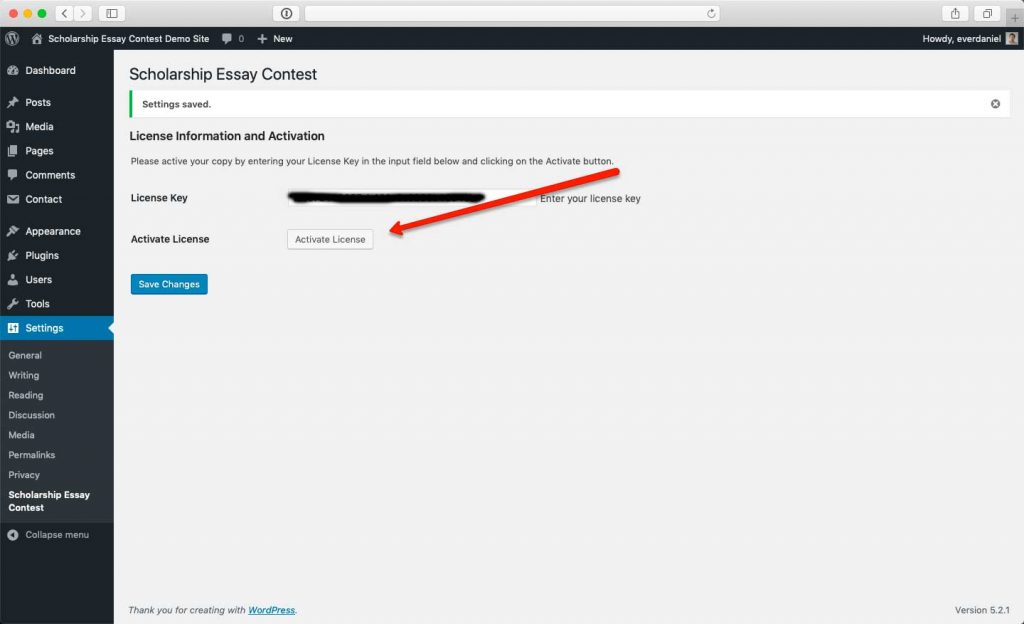 When your License Key is successfully activated, you will see the Scholarship Essay Contest Admin page where you can add new contests, see a list of all of your Contests and manage your License Information and Activation.